Let's get straight to the point, this is a very cheap gaming headset with a retail price of under £20. I'm not expecting miracles but I am expecting something comfortable to wear for a couple of hours, with good enough audio and microphone quality, to have some fun sessions with friends.
Features
Designed for PC & Console
3.5mm jack for console, Y cable for PC
40mm drivers
Adjustable headband
Swivel to mute microphone
The headset is made from plastic, it's black in colour, with hints of blue from some subtle branding around it. It's lightweight, it's got a plastic adjustable headband that adjusts in increments of 9 on both sides, and it's got a good amount of flex to it too. After wearing for the first time, it was apparent there was no padding on the headband, hard plastic to the top of your head, which is disappointing.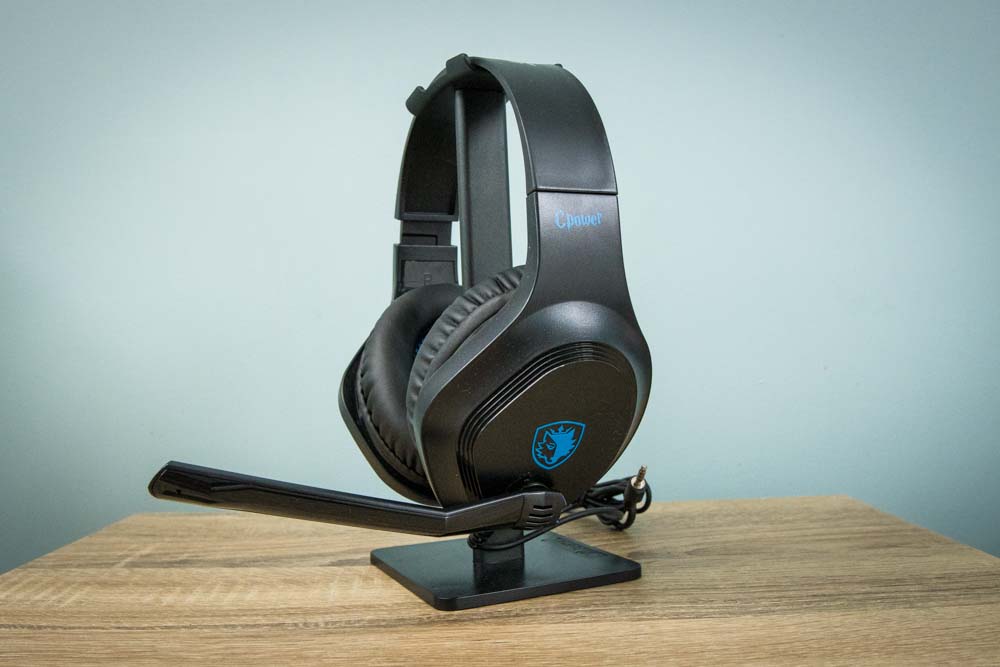 It's over the ear in design, with thick cushion earpads. The microphone swivels down to turn on and makes a very obvious clicking sound when moving into position. The microphone cannot be detached from the headset. The headset comes complete with a hard-wired 3.5mm jack lead, with a separate adapter lead to convert that into pink and green jacks for use with a PC. Both leads are plenty long enough for the typical setup, plugging into the front of the pc or rear, desktop position. There is a volume control scroll wheel on the left earcup. The headset comes boxed with associated cables and some instructions.
Audio performance wasn't all that bad in fact, considering the price and from what I usually use. Ample bass but lacks in the mids and highs at the lower volumes. Turn it all the way up and it does sound better but too loud for me to use. Stereo sound, so you won't get any surround or immersive sound from this but while playing Call Of Duty, I could hear footsteps, which was good. They worked better for gaming, rather than audio. Listening to music or watching a video, fine, but defiantly won't enhance your listening pleasure.
The guys in Discord knew straight away I had swapped headsets, my voice volume had decreased and although clear, my voice wasn't as full & punchy. When I mentioned the price, they thought it was a fair quality.
Sound isolation impressed me. There is no active noise cancellation or anything but the cans do a very good job of limiting the amount of external audio getting to your ears. This is great for gaming, no distractions and was a welcome surprise.
At this price point and if you're going into the world of gaming for the first time, the SADES CPower is a great choice. As you progress and take it a little more serious, you will definitely want to upgrade to something with better audio and micrphone.
Head over to the official SADES website for more info.