I've never had a security camera in the house before, and the TP-Link Kasa Spot Indoor Security Camera is the first one that's been sent through to TechNuovo. So I thought why not set it up and write about it. Because you know, that's what we do when new tech turns up at the door.
So, The TP-Link Kasa Spot. It's a lot smaller than I thought it was going to be, which is great to hide in your home. Of course, because this is a review unit, I haven't screwed it into a corner of a room, but it's got that capability. Plus, it's got a super wide angle lens too so your whole entire room will be covered.

Speaking of lens, the camera films in full HD capability too, and the quality is actually very good. Even during its night vision infra-red mode. Faces can be seen in sharp detail as well.
The camera itself sits at 4 x 2.5 inches so it's not very intrusive at all. It does come with a little stand that can swivel 360° which is great if you're mounting it in a corner of a room, to view everything, or have a strange layout.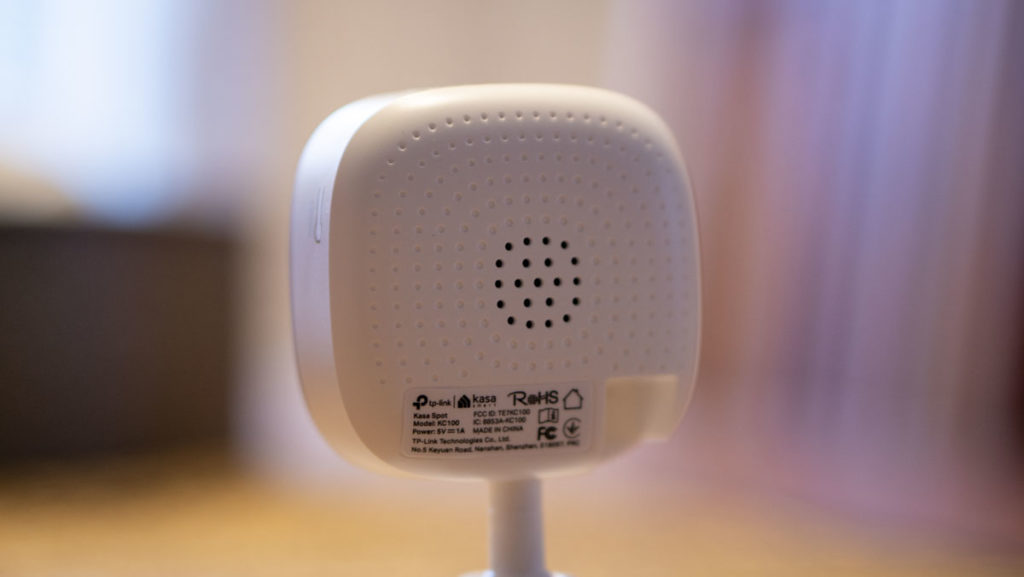 The app is where everything happens. It's where you can set up what kind of quality the camera will give you. It's also where you can set up your notifications. I have mine set to night time only, as I'm in my office most of the time throughout the day.
You can also set up activity zones, so your camera will concentrate on particular areas of your scene. Especially useful if you've got multiple access points like windows and doors all in one shot. It'll immediately send your phone a notification if it detects any kind of motion, which is great, and pretty quick too. Within seconds.
If you've got more than one camera within the Kasa family, including their outdoor offerings, you can control them all from the one app. It's an easy one to use too, with clear options and easy to access menu systems.
However, my initial setup with the camera didn't go as smoothly as I had planned. I initially wanted to set it up to my Mesh network, but for some strange reason, the camera could not be found, and it was sitting right next to one of the access points. I had to use an older Asus repeater to hook it up to my WiFi network.

Apart from that, the TP-Link Spot Kasa security camera is a pretty decent home security offering. There is an optional cloud storage which you can go for, and pay a monthly fee. You get a trial to begin with, but after that you got to pay $7 per camera for the premium package if you want 30 days of video history and manual recording feautres. If you only want 14 days of video history then you're looking at $4.