Targus have turned into a bit of a fan favourite here at TechNuovo. We've seen a few of their bags in the past, and they've never failed to impress. They're very high quality bags, and it's exactly the same here with the Targus Drifer II.
The Targus Drifter II comes in two different sizes. One for 15-inch laptops and one for 17-inch laptops. Priced at £69.99, it's not the cheapest bag around, but for what you get, it's an interesting offering.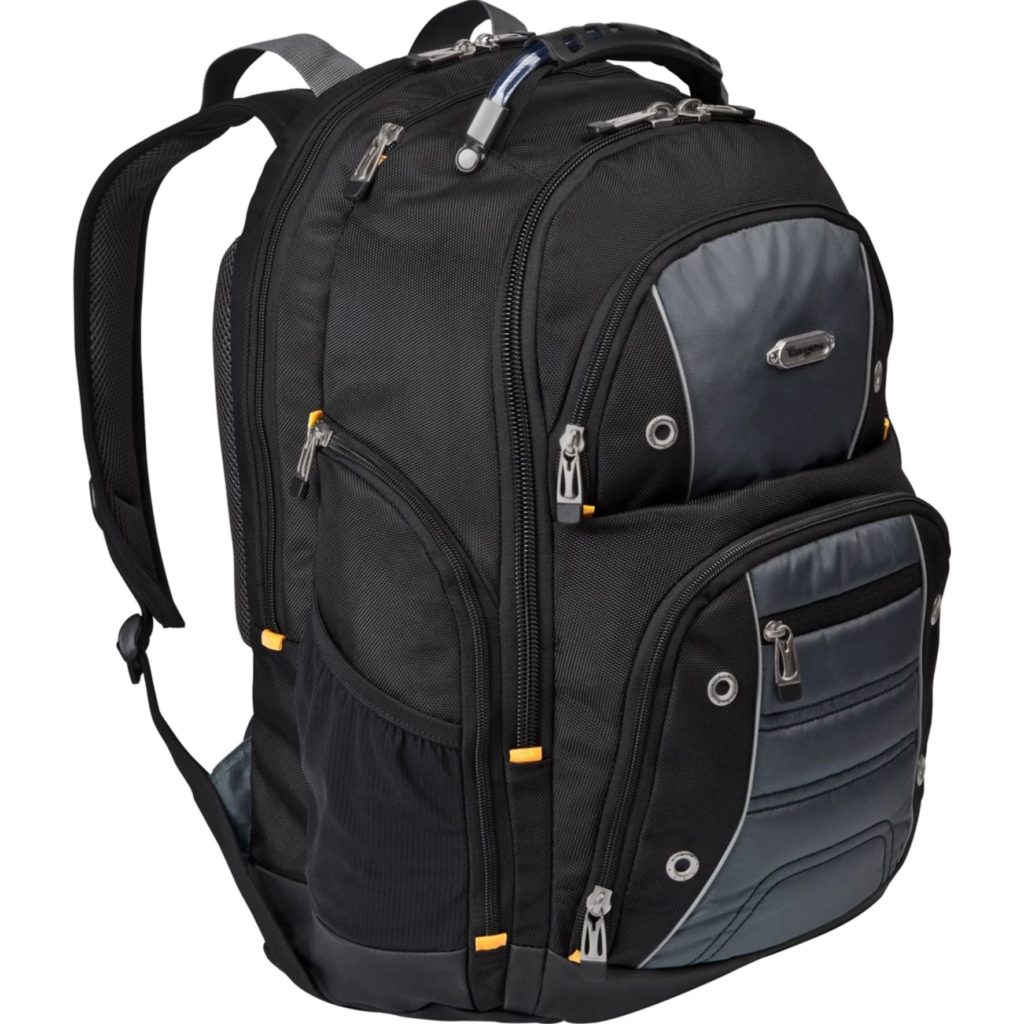 There are pockets for days for all of your items. Of course, the rear pouch is where your laptop sits. Inside is a smaller pouch which is very well padded, giving some decent protection to what's probably going to be one of your most expensive items in the bag.
Moving towards the front of the Targus Drifter II is a very small pouch on top, which is lined with a very soft fabric, which would be perfect for a mobile phone or something that could scratch easily like glasses.

The second largest pouch again could fit a laptop inside, and again thanks to its divider, keeps it pretty secure while in motion. It's not quite as padded as the very rear pouch but your laptop isn't moving around inside of the bag.
The last is a smaller pouch on the front, which has even smaller pouches and dividers inside that. Think business card and pens, that kind of thing. Maybe a wallet. Overall, there are five pouches of varying sizes and there is definitely enough space to take away on a long weekend abroad, for clothes and tech.
The whole bag has a storage area of 32 litres and is coated in a water-resistant material. And I was caught in one downpour with the bag, and my stuff inside remained dry, even in the smaller pouch on top. The zips are made from metal and look smart and feel very much robust. The colour scheme is very much tech, with flashy silver and black patterns. The silver stripe down the middle is also semi-reflective, which will help if you're walking through darker areas that has some traffic flow.

The rear of the Targus Drifter II that sits on your back is extremely padded too, and has some of the largest cushioned area I've seen in a laptop backpack. There's sufficiant airflow as well to reduce back sweat, especially if you've got a heavier load on your back.
Targus Drifter II 15″ Laptop backpack is a very high quality product, that has a huge amount of room for your belongings, with enough padding to keep your most expensive items like laptops, phones' tablets and glasses protected. For more information, head over to the Targus website.