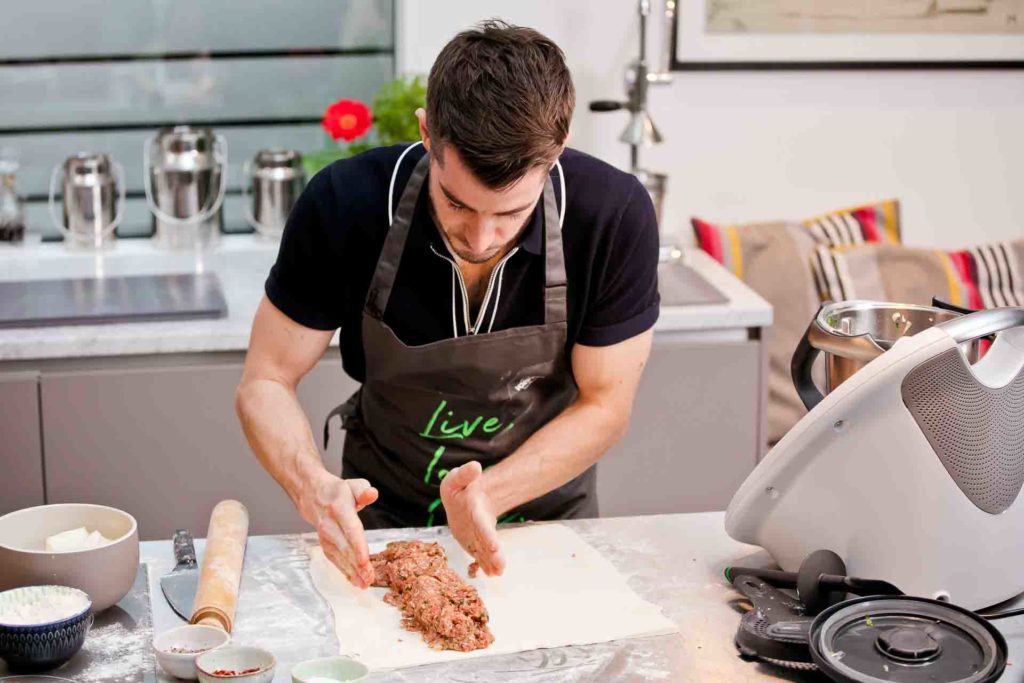 Not too long ago, we were fortunate enough to try out the updated Thermomix, the TM6, an all in one kitchen appliance, used by the professionals and loved by many. At the time it wasn't available to purchase but now it is and to celebrate, there was a jam-packed (pun intended) cooking relay.
On the longest day of the year (June 21st) premium house-hold appliance company, Vorwerk hosted the most jam-packed cooking relay around. A host of top celebrity chefs, foodie influencers and amateurs, tagged in and out of the ultimate cooking marathon which kicked off at 4:41am sunrise!
Who were those celebrities? Dean Edwards, John Gregory-Smith, Ruby Bhogal, Briony-May Williams and Pixie Turner. You may not know their name but once you see their face, you may recognise from popular cooking show, The Great British Bake-off.
Here are some of the recipes they made:
Ruby Bhohgal – Milk bread
Pixie Turner – Chocolate Hazelnut Energy Balls
Dean Edwards – Tex-Mex Tortillas with Shredded Pork and Black Beans
Briony-May Williams – Blueberry Scones with Honey and Walnut Butter
John Gregory-Smith – Lamb Roll with Freekeh Pilaf
Review Extract: Some of the new features & functions work very well and as you would expect. Some however are a little underwhelming and could be better. The Screen is a bit laggy and not the smoothest to use. The supplied recipe book gives you ingredients so you can plan your meals ahead, but doesn't detail the processes. One recipe I tried took 90 minutes, why? Because I had prep to do and had to leave something in the fridge for 45 minutes. It would have been nice to know this from the book I got the ingredients from. There is also an issue with Cookidoo, where you can only gain access to certain processes by following certain recipes from the service.
Some people may argue the original TM5 was able to do some of these functions, with a little work around and I would agree with that to a degree. To me, Vorwerk have just made everything easier for the end user. Perhaps they could have called it the Thermomix TM5.1. I still love Thermomix, it completely changed the way I cook, for the better and the TM6 is a worthwhile improvement. Price? It will set you back £1099 and it's available to purchase from June.
Visit the Thermomix TM6 webpage to find out how to purchase, it's available now!