Hands up who knew that Nanoleaf offered more products than just LED light panels! Notice that my hand's not up? That's because I had no clue. But when a couple of LED lightbulbs turned up at the door, I was surprised for sure!
The bulb falls under the Nanoleaf Essentials line-up which includes light strips as well, and the bulbs we have received have come in two different types of fittings. First is a screw fit E27 type fitting and the second is a B22 bayonet. Both bulbs at A60s, which means that the bulbs are around 110mm in length and 60mm at its widest point. They do though take on an A19 badge once you get inside the app, so not sure what's going on there. They're not the biggest bulbs in the world, but they sure do pack a punch when it comes to brightness in the white tones and colour reproduction, though the RGB colours are nowhere near as bright as the white colours. The bulbs aren't smooth either, they have flat edges to them.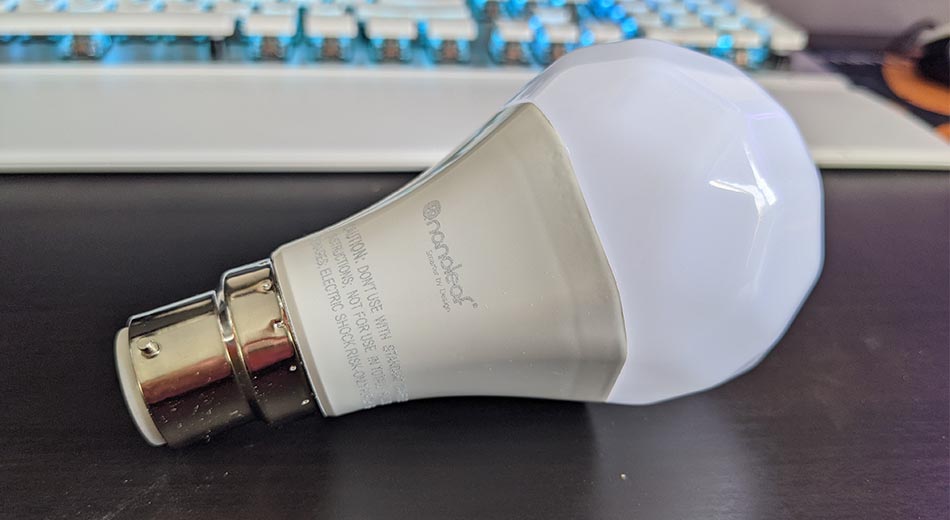 Nanoleaf has a proprietary app, available on iOS and Android, and is also compatible with the Apple HomeKit, to which you connect all of their products – bulbs, lights strips and panels. Within this app, you assign the products first to rooms. I for example have synced a bulb up to my bedroom, as there is one bulb on my desk lamp. You can leave the items unassigned, but you will lose out on a couple of features like timings and syncing products together. Connecting the bulbs to the app was a simple feat. The base of each bulb has a QR code. All you need to do is scan the QR code with your phone, and it'll prompt you to connect the bulbs to your WiFi. Once this has been done, you're away. And that's it. It's a very simple process and felt easier to connect the bulbs than it did the Hexagon panels we tried earlier.

So, diving into what you can do with the bulb. Of course, being RGB it promises over 16 million colours so get personalising your space with fantastic colours. You can also change the RGB to a white tone, and switch between cool and warm tones. Schedules are blocked off, unfortunately, which seems a bit of a shame as you'd think it would be compatible with the light panels and how you set up your space.
If you have a set of panels that adhere to a certain scene, and then you want the bulbs to also mimick what the panels are doing, it seems like this would be a cool feature to include, but it's not there. You can though use Circadian Lighting, which essentially changes the bulb's colour throughout the day, so you can choose to wake up with warm lighting, and spend the afternoon with cold lighting, and it slowly changes throughout the day.

One thing that was a little off-putting after the first time I ran through it and that was a firmware update. It took FOREVER, and it was even prompted on-screen that it would take three minutes and sat on 99% for an age! I've not had to do it since setting up the bulbs and writing this review, which is about a week apart, but still, was slightly annoying at the start.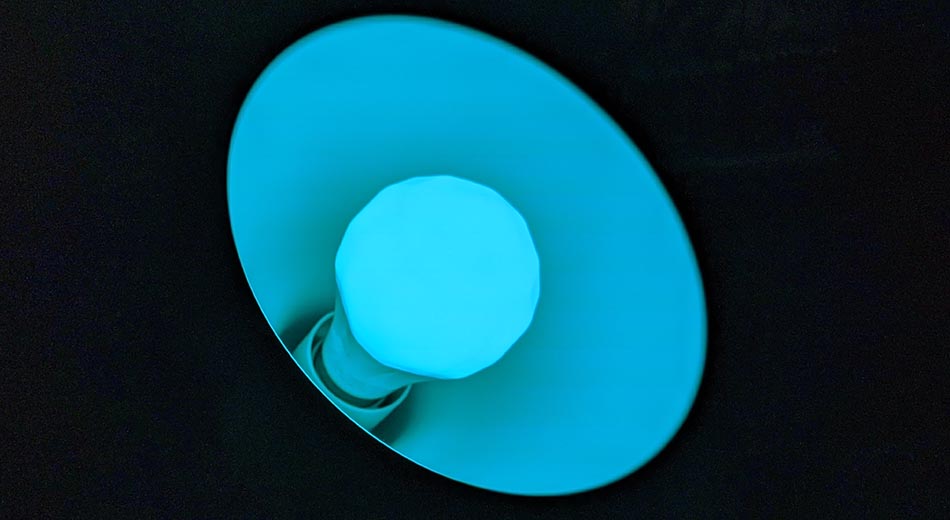 That being said, I think the Nanoleaf Essentials bulbs are a fantastic product, and being part of the Nanoleaf family, means you can use the same app as other Nanoleaf products in the home. The bulbs come in at around £17.99 on the Nanoleaf website, which for a smart bulb like this, I think is pretty fair.