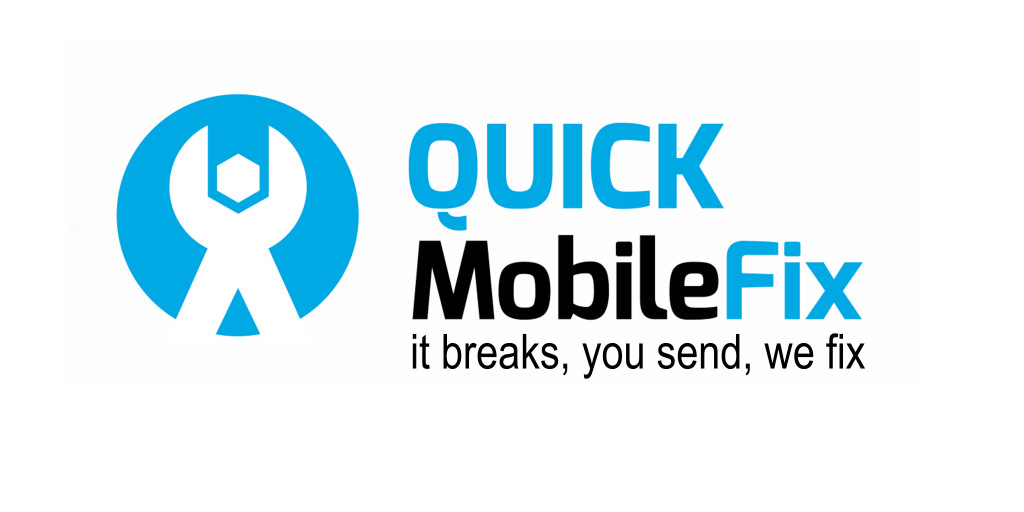 Quick Mobile Fix is an award-winning mobile and tablet repair service taking the stress, or sheer panic in most cases out of damaging your mobile device. Established just over two years ago, the company's customer-centric approach, which includes free UK postage, a standard repair turnaround of 24-48 hours, a 12 month repair warranty and 'clickable' repairs has seen demand for its services grow 246 per cent in the last year alone. With a team of highly skilled techies able to solve a huge range of issues, from serious problems caused by water damage and motherboard faults to common touch-screen issues, Quick Mobile Fix takes the drama out of smashing, dropping or drowning your device.
When we got approached about Quick Mobile Fix and read the above, we were excited to try out the service. If you haven't broken your iPhone screen, or have had your tablet stop working, then you are either very lucky or extra cautious. One of the guys in the office had a cracked iPhone, so we took the opportunity to try out the service and see if it lived up to its expectations. Let's first look at the services they provide.
Quick Mobile Fix will pretty much fix any problem with your device. They fix products for a variety of manufacturers, including Apple, Samsung, HTC and Sony, amongst others. I'd be surprised if your phone wasnt on the list of available repairs! They repair phones, tablets, iPods and they have also started repairing iWatches. They can repair anything from a dead battery, to earpiece, camera repairs and liquid damage. The list seems endless. They also offer a phone unlocking service and an online store, whereby you can purchase refurbished phones, phone covers and accessories.
Key Features:
Repairs in just a few clicks
Free, 24 hour UK postage and returns with insurance worth £500
'No fix, no fee'
Speedy turnaround (24-48 hours for most repairs)
Repair Tracker
Grade A parts and 12 month warranty for most repairs
Competitive prices checked every week
Powerful bolt-ons including courtesy phone rental for £9.99 a week
Using the service is very easy. Simply select the device you want repaired, browse through the repair options, select the one you want and go through the process of finalising your order. Once the order is placed, you will receive postage information, which includes pre-paid postage. Simply package your device, stick the postage on and take it to your local post office. The order is trackable throughout the repair process and you will get updates via text or email. Once the repair is complete, the device will be sent back to you.
Our experience of the service was flawless, it was incredibly easy, a very quick turn around and prices were very competitive against the market. It took us less than five minutes to complete the order. We posted the device on a Tuesday and it was repaired and delivered back to us on the Friday. The device was very well packaged for its return journey, bubble wrap, within a rigid cardboard box, within a small jiffy bag, inside a large jiffy bag! Clearly no expense spared which is good to see. The level of finish to the repair was very high quality and with the included 12 month warranty, adds piece of mind.
We hope you don't damage your device or it break on you, but if it does, we highly recommend you check these guys out! For further info and to place an order, visit the official Quick Mobile Fix website.