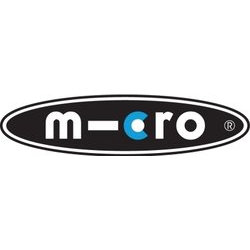 Transport around cities is becoming more popular. I see variations in portable devices to make it easier for the commute to work. From skateboards, to swegways, there is always a place from some thing new and intuitive.
Micro Scooters have just released their Emicro One scooter, an advanced way of zipping in and out of the crowded streets of your country's cities.
Designed by Swiss innovators, the Emicro One is the next go to personal transportation for adults. It weighs just 7.5kg.
What's special is this micro scooter is motion controlled, reacting to body movements to control its speed. You also start and stop the scooter with body movements that sensors built into the device pick up.
The Emicro One can be charged in as quickly as an hour from a flat battery and will last up to 1000+ charging cycles.
Just like a Brompton Bike, the Emicro One can fully fold so if you do need to get public transport such as the train, tube or bus, it can be stored safely and out the way of other passengers.
What is fun is there are three different types of mode you can set on the Emicro One: eco, for saving battery, standard, and sports mode for that extra power.
There is one set back. The scooters cost around £749.95 making them extremely expensive. I'm not sure they could justify such a hefty price tag.
We will try to get hold of one for a full review feature in the future. Getting to work will be so much fun.